Bifold Door Upgrades
---
Door Upgrades
Door upgrades are a great way to increase the functionality of your bi-fold or hydraulic door. Whether it's a mechanical or electrical upgrade we have seen it all. Our experience ranges from the simple act of adding remote controls to the more complex job of converting a door from cables to straps. If you're not sure what kind of upgrades are available for your style of door feel free to give Bob and a call and he can help you determine which options would work best for your needs.
---
Standard Features Include:
Remote Controls: Adding remote controls will allow you to easily open or close your Schweiss door with the touch of a button. Getting into and out of your building has never been easier thanks to this nice feature.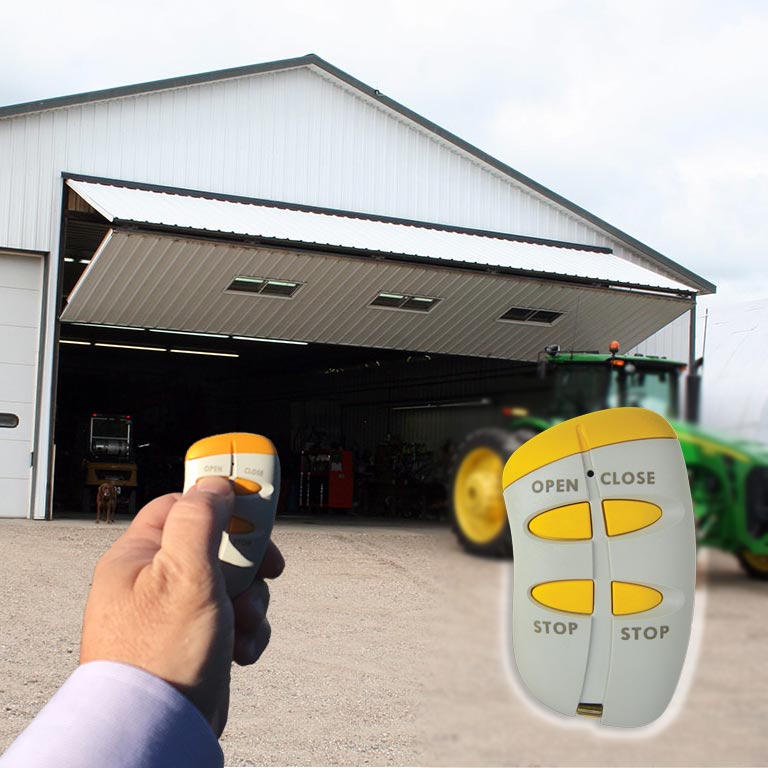 Warning Lights and Horn: This optional upgrade is great for alerting anyone around your bi-fold or hydraulic door that the door is opening or closing. When paired with the remote control feature above this feature can help ensure the safe remote operation of your door.
Entrance Lights: Mountable on either the interior or exterior of your building, these lights will provide plenty of extra lighting while your bi-fold or hydraulic door is in operation. This additional lighting is great to light up the area around your door for easy and safe entering and exiting of your building.
Door Base Safety Edge: This safety item will stop and reverse the doors travel to the open position if the bottom edge of your bifold or hydraulic door comes into contact with any objects. Safety edges are a great way to protect your equipment.

Emergency Hand Crank: If your building ever loses power this option allows you to open or close your bi-fold or hydraulic door. The option will help keep your building and equipment safe and secure in the event of a power loss.
Strap Conversion: Old cable driven doors can be a maintenance nightmare and often require cable replacement. If you have a cable driven door it might be time to consider an upgrade to straps. The Schweiss strap lift system is safer, quieter and requires less maintenance than traditional cable bi-fold doors. Bob has overseen dozens of conversions and can walk you through the process of converting your bi-fold door.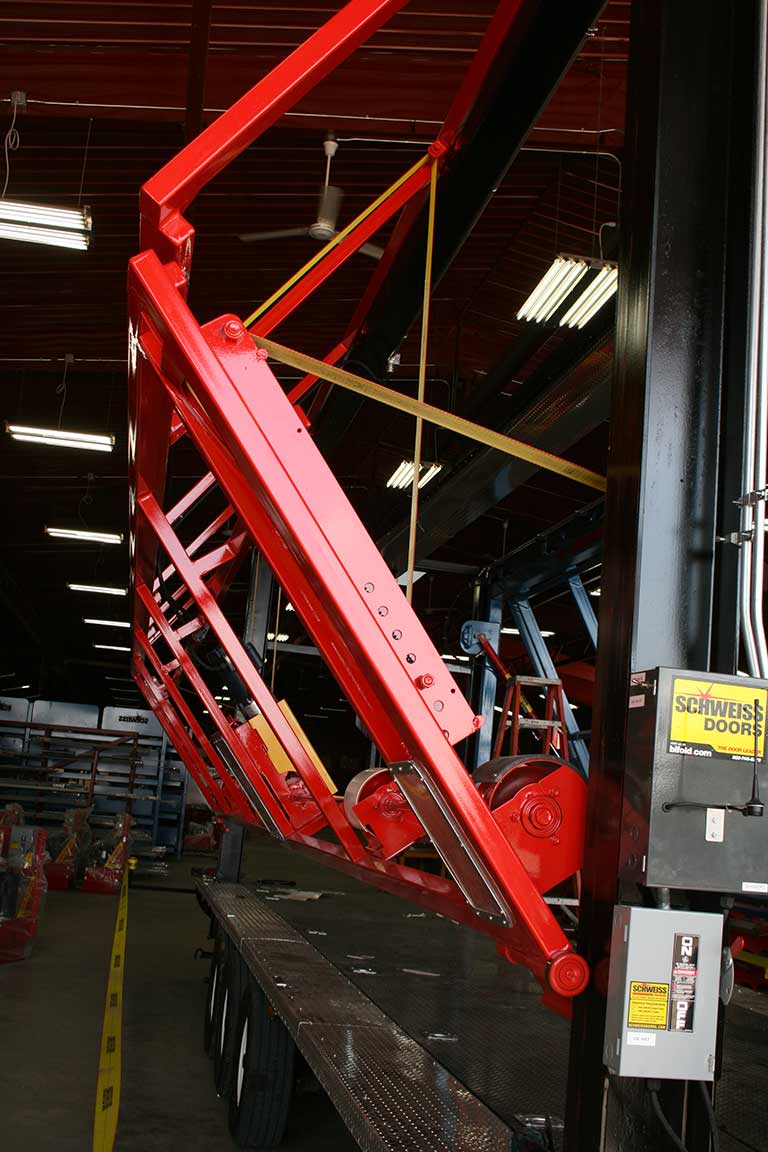 These optional features will increase the safety and ease of operating your Schweiss Bi-Fold or Hydraulic door. We have the experience and knowledge to guide you through the installation of any of these features. Regardless of your doors age, it's never too late to add any of these great add-ons.